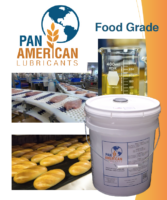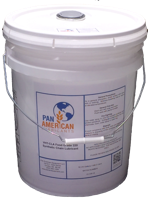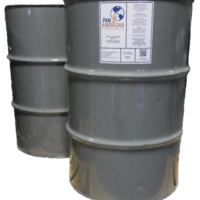 Pan American Lubricants were developed as one of the key offerings of Pan American Equipment.  Years of experience as a provider of new and used equipment for the baking and food production industry deepened our understanding of the vital role lubricants play in the reliability and longevity of our customers' machinery.  Development of our own complete line of lubrication products however, would take a great deal of work, research, time and investment to accomplish.
Our first lubricant offerings were made as a distributor of graphite based oven chain lubricants from Asbury Carbons, the world's largest independent processor of graphite and the manufacturer of the familiar OCL, HCFO, HCFO Plus, Hybake Supreme and SLIP-Plate® products that have been used in commercial bakeries for generations.  Our success in marketing and selling Asbury oven chain lubricants led to our distinction as their largest distributor and ultimately to our selection as the exclusive distributor of Asbury oven chain lubricants.  Pan American Lubricants now provides Asbury graphite oven chain lubricants directly to our end-user clients as well as to our extensive reseller network.
Today Pan American Lubricants branded products include the highest quality mineral based and full synthetic NSF Registered, Food Grade products for use in environments such as bakeries, meat and poultry plants, dairies, canning and bottling facilities and other production applications where  incidental or direct contact with food is possible.  We provide food grade lubricants for oven chains, proofers, gearboxes, trolleys, conveyors, hydraulic systems, air & refrigeration compressors and more.
Pan American Lubricants also include an extensive array of industrial (non-food grade) mineral based and full synthetic products for nearly any application; from wind turbines and steam turbines in power generation to  industrial  refrigeration systems and from hydraulic systems to compressors in landfill or enhanced oil recovery service.
In addition to our lubricating oils and greases, Pan American Lubricants offers raw or inhibited propylene glycol heat transfer fluids in both food grade and technical grades.  We also have chemicals for removing varnish and sludge from compressors and lubrication systems, cleaners, degreasers and carbon removers, as well as descalers for removing lime scale deposits in water towers, heat exchangers etc.
Pan American Lubricants provides a variety of support services and information – much of it available immediately – online.  We provide field test kits, oil sample kits and oil sample analysis.  We provide information including possible sources for elements found in oil samples.  Our website includes necessary documents including product data sheets, safety data sheets & NSF registration letters.  The Pan American Lubricants website also includes explanations of test procedures and specifications.  We have compatibility charts for oils, thickeners and seal materials, and procedures for draining, cleaning, flushing and refilling compressors and lubrication systems. And, if our customers need something that isn't available on our website, more help is available with just a phone call.